I am very happy to announce that Patrick Rice has joined GoldinSkin Dermatology as our new Physician Assistant.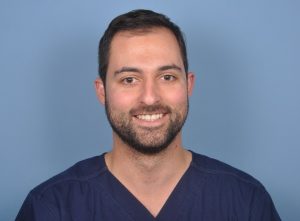 Patrick recently completed his Physician Assistant training with a Master's Degree in Medical Sciences at the College of Health Sciences at Midwestern University in Glendale, Arizona.
A Physician Assistant is a nationally certified and state licensed medical professional who practices medicine under the supervision of a physician.  Patrick will see patients, prescribe medications and perform procedures as part of the GoldinSkin Dermatology team.  Dr. Goldin will supervise his work.
Many patients remember Patrick, because he was Dr. Goldin's medical scribe for two years while completing his prerequisites courses for Physician Assistant's school.
Patrick grew up on the northwest side of Chicago. In 2009, he graduated with a degree in Industrial Engineering and Management Sciences from Northwestern University's McCormick School of Engineering.   He then worked for a healthcare consulting company for two years before beginning his path to become a Physician Assistant.
Patrick is a member of the American Association of Physician Assistants and the Society of Dermatology Physician Assistants.
We are very excited to have Patrick back on our team.
Harry Goldin, M.D.